LONG & SHORT TOURS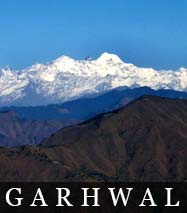 --------------------------------------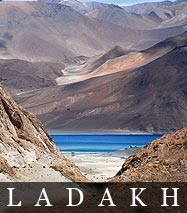 --------------------------------------
--------------------------------------
--------------------------------------
PACKAGE TOURS
Found in the north eastern part of India, these 3 states are home to picturesque mountains, unexplored passes, tranquil lakes and famous monasteries. Arunachal means dawn lit mountains. It is rich in geographical diversity and boasts of rare wildlife, flora and fauna. These states provides abundant scope for angling, boating, rafting, trekking and hiking.
PROGRAMME SCHEDULE
(10 Nights 11 Days)
Date of Journey:26th November, 2021 (from HWH / SDAH / Kolkata)
Date of Return:05th December, 2021 (from Guwahati)
Night Stay:
Guwahati – 1NT, Bhalukpong / Tejpur – 2NT, Tawang – 3NT, Dirang / Bomdilla – 2NT.
Covering Places:
Kamakhya Temple, Bomdila Monastery, Sella Pass, Paradise Lake, Jaswant Garh, Jang Falls, Tawang Monastery, War Memorial, Handicraft Centre, (Optional- PT. Tso Lake, Sangester Lake, Bum-La) etc.

PACKAGE INCLUDES
Transportation:
Rail tickets from Howrah / Sealdah / Kolkata Station to Guwahati and Guwahati to Howrah / Sealdah / Kolkata Station by Non AC Three Tier Sleeper Class. #
We will provide Non AC MUV (Sumo / Bolero) / Tempo Traveller for the entire trip. Seven people to be accommodated in a MUV / Twelve people accommodated in a Tempo Traveller.
Accommodation:
We will provide Double Bedded Non AC Room with modern amenities on a twin sharing basis. We will provide mattress / bed (Subject availability) for triple sharing.

Food:
We will provide bed tea, breakfast, two major meals and an evening high tea every day, except during the train journey. Vegetarian and Non Vegetarian are available for both the major meals.
Porter:
We will provide porter from the very beginning of the tour (Howrah / Sealdah / Kolkata Station) to the terminating station (Guwahati).

PACKAGE DOES'T INCLUDES
Any type of extra food, accommodation, car hire charges (for optional tours / extra usage), packaged drinking water, soft / hard / cold / hot drinks, laundry service, telephone call charges, medical expenses, entry fees, guide charges, camera charges, riding charges or any type of personal expenses and which is not mentioned in above.
EXTRA SEVICES
# Ticket:
We can also make arrangements for Two / Three Tier AC Train Ticket / Air Ticket instead of Three Tier Non AC Train Ticket with the extra cost paid between the two.
Exclusive Car (AC / NAC):
We can provide AC / NAC Car (Exclusively) for you or your family for extra charges.
Accommodation:
We can provide AC Room instead of NON AC Room with extra cost, subject to availability.
Single occupancy in a Double Bedded Room with extra cost is also possible.
You may add other places, after the last night stay mentioned in the itinerary. As per your new itinerary we will arrange accommodation, transportation etc. with extra cost. Subject to this we will provide your return ticket as per your schedule.
The program can change due to natural calamity, political disturbances, Government policy and other such extraordinary situations. During such circumstances, the tour itinerary may also change. According to the situation extra charges for accommodation, car hire, food and ticket will have to be paid by the guest on the spot.