LONG & SHORT TOURS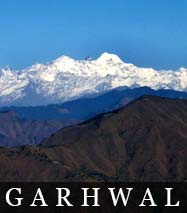 --------------------------------------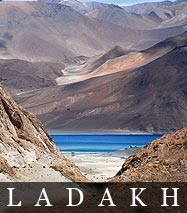 --------------------------------------
--------------------------------------
--------------------------------------
PACKAGE TOURS
From Sangla valley and district headquarters Recong Peo, Kalpa, Kinnaur Kailash, considered to be the abode of Lord Shiva, can be viewed. According to myth, the Kinners are descendants of the Pandavas: beings halfway between men and gods that possess supernatural powers. The forest have alpine species such as juniper, pine, fir, cypress, and rhododendron.Scattered populations of the Himalayan black bear and small ponies may also be found.
PROGRAMME SCHEDULE
(15 Nights 16 Days)
(** BY AIR: From Kolkata to Chandigarh on 02nd October and from Chandihgarh to Kolkata on 15th October with extra charges. Duration: 13 Nights 14 Days)
Date of Journey:
18th September, 02nd October, 2022 (Train from Howrah / Sealdah / Kolkata Station)
Date of Return:
01st October, 15th October, 2022 (Train from Kalka Station)
Night Stay:
Sainj- 1 NT, Sarahan-1 NT, Sangla / Chitkul-1 NT, Kalpa- 2NT, Tabo-2 NT, Kaza- 2 NT, Manali-2 NT.
Covering Places:
Palace of Raja Padam, Vimakali Temple, Summer Palace of Raja Padam, Sangla (Baspa) Valley, Chitkul Village, Kinnaur Kailash Peak, Ruri Village, Apple Orchard, Satluj, Baspa, Pin, Chandra Bhaga, Beas and Parbati River, Nako Lake, Tabo, Giu Village, Pin Valley, Dhankar and Kye Monastery, Kaza, Langza Valley, Kibber Village, Kunzum La, Rohtang Pass, Manali etc.
PACKAGE INCLUDES
Transportation:
Train Tickets from Howrah / Sealdah / Kolkata to Kalka / Chandigarh and Kalka / Chandigarh to Howrah / Sealdah / Kolkata by Three Tiers Non AC Sleeper Class. #
We will provide Non AC MUV / Tempo Traveller for the entire trip. Six to seven people to be accommodated in a MUV / Twelve people accommodated in a Tempo Traveller.
Accommodation:
We will provide Double Bedded Non AC Room / Tent. Some places are equipped with modern amenities and some places provide basic amenities. #
Food:
We will provide bed tea, breakfast, two major meals and an evening high tea every day, except during the train journey. Vegetarian and Non Vegetarian are available for both the major meals.
Porter:
We will provide porter services from the very beginning of the tour (Howrah / Sealdah / Kolkata) to the terminating station (Kalka / Chandigarh).
PACKAGE DOES'T INCLUDES
Any type of extra food, accommodation, car hire charges (for optional tours / extra usage), packaged drinking water, soft / hard / cold / hot drinks, laundry service, telephone call charges, medical expenses, entry fees, guide charges, camera charges, riding charges or any type of personal expenses and which is not mentioned in above.
EXTRA SEVICES
# Ticket:
We can also make arrangements for Two / Three Tiers AC Train Ticket / Air Ticket instead of Three Tiers Non AC Train Ticket with the extra cost paid between the two.

Exclusive Car (AC / NAC):
We can provide AC / NAC Car (Exclusively) for you or your family for extra charges.
Accommodation:
We can provide AC Room instead of NON AC Room with extra cost, subject to availability.

Single occupancy in a Double Bedded Room with extra cost is also possible.
You may add other places, after the last night stay mentioned in the itinerary. As per your new itinerary we will arrange accommodation, transportation etc. with extra cost. Subject to this we will provide your return ticket as per your schedule.
The programme can change due to natural calamity, political disturbances, Government policy and other such extraordinary situation. During such circumstances, the tour itinerary may also change. According to the situation extra charges for accommodation, car hire, food and ticket will have to be paid by the guest on spot.