LONG & SHORT TOURS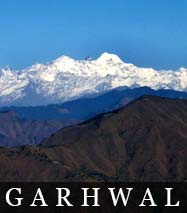 --------------------------------------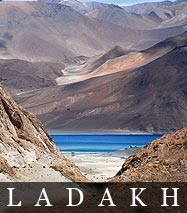 --------------------------------------
--------------------------------------
--------------------------------------
SHORT TAILORMADE TRIPS
Not everyone can afford to take a long vaccation out of their busy schedule. Even they need to keep themselves out of this hustle & bustle of everyday life. Keeping their requirements in mind we have carefully planned few shorts trips that can charge you up with fresh energy till the next vaccation.
SILK ROUTE, EAST SIKKIM
Duration 6 Nights 7 Days
Pedong / Silarigaon – 1NT, Padamchen / Zuluk 2NT, Rishikhola / Aritar – 1 NT.
Covering Place: Aritar Lake, Padamchen, Zuluk, Thambi View Point, Kupup, Yak Golf Course, Tukla, Nathang Valley, Elephanta Lake, Mamen Chu Lake, Old Baba Mandir
SOUTH SIKKIM AND WEST BENGAL
Duration 7 Night / 8 Days
Namchi -1 NT, Borong – 2 NT, Baramangwa - 2 NT
Covering Place : Char Dham, Namchi Monastery, Samdruptse, Rock Garden, Temi Tea Garden, Silver Falls, Barmili Bridge, Rainbow Falls, Borong School, Gurung Monastery, Old & New Ralang Monastery, Handmade Paper Factory, Chillkhola Water Falls, Peshok and Lopchu Tea Garden, Tinculey, Orange Garden, Meditinal Tree Plantation, Kalimpong, Tista and Rangit View Point , Teesta and Rangit Confluence.
MONGLAJODI, ODISHA
Duration 4 Night/ 5 Days

Covering Place:Birding spots in Chilka, Bhatnoi – Black Buck Sanctuary,  Maa Ugratara ('Shakti Pitha), Rambha, Narayani Temple, Bhagabati Temple, Daksa Prajapati Temple, Salia Dam, Kalijai, Parikud, Maluda, Satapada, Barakul, Dhani.
JOYPUR FOREST AND BIHARINATH, SOUTH BENGAL
Duration 4 Night/ 5 Days
Covering Place: Joypur Forest, Jorbangla Temple, Shyamrai Temple, Madanmohan Temple, Mrinmayee Temple, Radha Shyam Temple, Siddheswar Temple, Matri Mandir, Shridhara Temple, Rasmancha, Dalmadal Caman, Jogesh Chandra Archaeological Centre, Panchmura, Ureshwari Temple, Binodpur Dam, Boranti Lake, Maithon, Shaltora & Gorpanchakot.
ABHAYAPURI AND MANAS FOREST, ASSAM
Duration 6 Night / 7 Days
Abhayapuri- 2 NT and Manas Forest- 2NT
Covering Place: Koya Kujia (For Birds Watching), Nighomkhola (Tribal Village), Mathanguri (Indo Bhutan Border), Kokilabari Bhuyanpara Range (For Birds watching)
Weekend Trip
Nearest Place: You can visit other near-by beaches like Shankarpur, Mandarmoni, Udaipur, KapalKundala Mandir and of course the famous Digha and Mohona.
SERVICE FROM OUR SIDE
Accommodation:
We will provide Double Bedded / Tripple Bedded (Subject to avability) Non AC room /s with modern amenities in EP / CP / MAP.
EP- Only Room
CP- Room with Breakfast
MAP- Room, Breakfast and Dinner.
Transportation:
We are offering AC / NAC SUV / Car for the trip.
Our assistance on spot.
We also are offering Flight / Bus / Train Tickets.
PLEASE NOTE THAT WE CAN MAKE AN ITINERARY AS PER YOUR CHOICE.