LONG & SHORT TOURS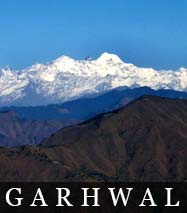 --------------------------------------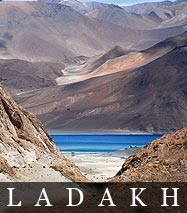 --------------------------------------
--------------------------------------
--------------------------------------
ABOUT ROOPKATHA
ROOPKATHA started with Mr. Manas Ray's insight, acquired from his deep knowledge of the tourism industry, having worked closely with renowned tourism houses, that an essential essence of tourism was missing – Empathy. It took him years of experience and research to discover this missing factor, from a tourists point of view, to a truly -amazing- experience. 'Empathy' pours life into an otherwise mechanical experience. Being a sensitive human being, he decided to start his own company- ROOPKATHA. Established on 14th April 2002, (Bengali New Year), Roopkatha is a proprietary company. In the last 12 years, the company has created niche in the tourism industry of Kolkata, (West Bengal). It is also a founder & executive member of EASTER INDIA HOTELIERS &TRAVEL AGENTS ASSOCIATION.

We Are: Roopkatha Tours and Travels is a privately owned, forward thinking Kolkata based Tour Operator offering a wide range of leisure, business, special interest and educational travel services. We work in close partnership with clients all over India.

Tour operators' vs Travel agents: As tour operator we essentially design packaged holidays and operate tours; a travel agent can sell our packaged holidays and can only book you on to one.

Think of us like architects who make TAILOR MADE packages to suit individual requirements .where as a travel agent will offer you choices of travel brochures from different tour operators and help you book a trip, the tour operator takes over from there. Roopkatha does it with élan.

Our Aim: Attain PERFECTION, and never to compromise on excellence.

Our Mission: To create empathy and add value to experience, so Fairy Tale like that you will enjoy an unforgettable and stress free vacation.

Service Excellence: We aim for faultless administration in any tour, wherein personal service is our hallmark. We live up to our promises made you.

Customer Focus: Our key focus is our customers. From our sales team to our accounts team, everyone understands that our customers are our most important asset.

Long Term Relationships: We evolved in business believing in one philosophy – Long Term Relationship- with clients, and hoteliers. We create a win-win situation where everybody gains.

Best Product Range & Services: To make holidays scintillating, we have made mountains our forte; nonetheless we also cater to forests, sea and places of historical Importance. MOST OF OUR TOURS & EXCURSIONS are spiced with local flavor: TRADITIONAL FOLK MUSIC & /or DANCE unique to the place.

We offer round trips anywhere in India to suit any range of budgets and tastes for any group size. Our product range is varied, rates competitive, and services the best.
Resort & Hotel bookings
Arrival & Departure Assistance
Incentives & Conference Travel
Weddings & Honeymoon Travel
Organize round trips, island excursions and cruises
We hope that you will consider a future collaboration with our company; hence we look forward to the opportunity to serve you with perfection, making no compromises on quality.